A Family-Owned Pest Control Business You Can Trust
Serving Virginia, Maryland & Washington D.C.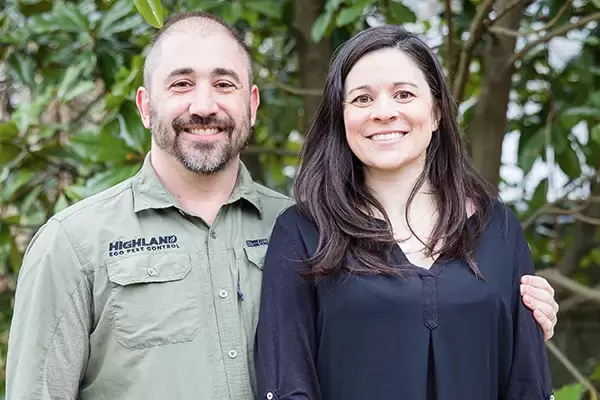 History of Highland Eco Pest Control
In 2010, Jesse bought a couch on Craigslist that came with an unwelcome surprise: bed bugs! After researching treatment options—most of which required numerous chemical applications with no guarantee of success—Jesse saw an opportunity. He bought some powerful heaters and a bed bug sniffing dog. The rest is history! We've helped thousands of families rid their homes of bed bugs without harmful chemicals.
​Since then, we've branched out. Rodents, mosquitos, cockroaches—these pests are not just annoying; they can also spread disease. We are passionate about tackling these and other pest problems for our customers. Our Integrated Pest Management (IPM) approach means that we address the root cause of pest problems, never apply unnecessary chemicals, and always opt for the least toxic solutions to get the job done.
‍
As a family-owned, local business, we would be honored to be your choice for any pest problem you are facing. You can count on us to protect you like family. ​And don't worry, we got rid of that couch!
Integrated Pest Management:
The Green & Effective Solution
IPM – Most Effective & Eco-Friendly Way To Resolve Pest Problem
Pest Inspections Are Key!
First, we conduct a careful pest control inspection of your property to understand the pest issues you are facing, and more importantly, why they are occurring. Then we modify the environment to remove factors that attract pests to your property, such as eliminating food sources, places to hide, and entry points.
Our Pest Treatments
Depending on pests discovered, we may employ baits, traps and/or chemical pesticides. You can be assured that we always use the lowest risk products that impact only the target pest. Examples of the products we might use include traps, mineral-based dusts, boric acid, gel bait, granular bait and biological controls like BTI. If a spray treatment is needed, we use plant-based products with active ingredients such as clove, garlic, cedar or citronella.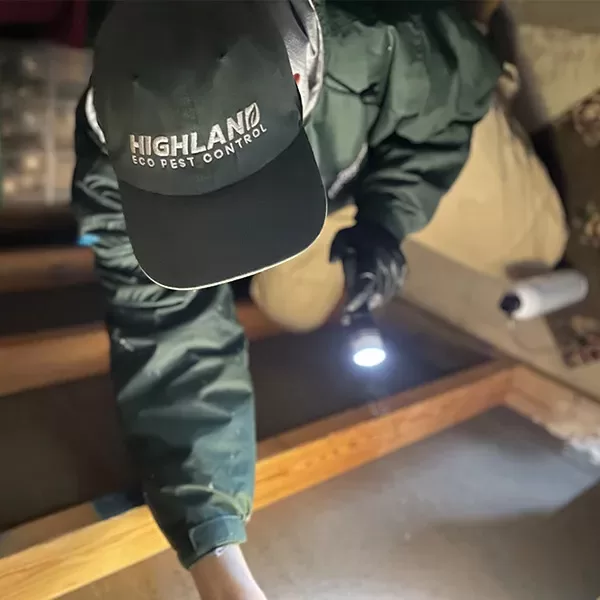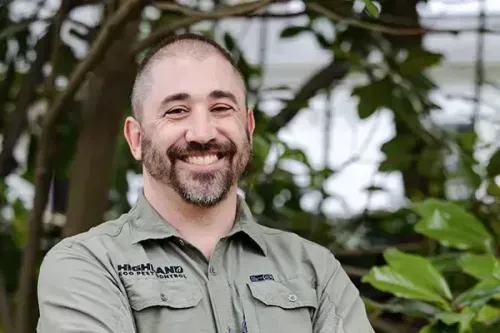 Jesse Jardim
Founder & CEO
​Jesse Jardim has over a decade of experience working in Pest Control. In 2010, he launched Superior Bed Bug Solutions, the first company in the Washington, DC, region focused exclusively on bed bug heat treatment. Jesse is passionate about developing the best and lasting solutions to pest problems. When not in the field or at the office, Jesse can be found strumming a guitar, reading, or chasing his active boys around the playground.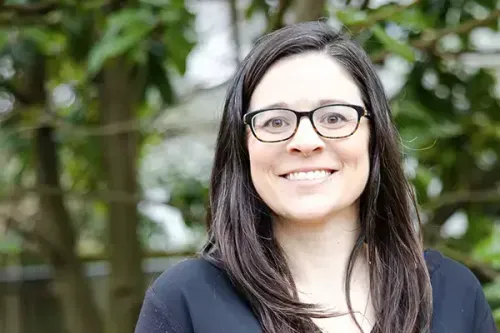 Liz Jardim
Co-Founder
Liz comes to Highland with more than a decade of experience working on environmental issues at various non-profit organizations. Liz is passionate about green business, not just because it's good for people and the planet, but because it's also better business. At Highland, Liz manages business development. When not at work, she enjoys yoga, batch cooking, and hiking with the family.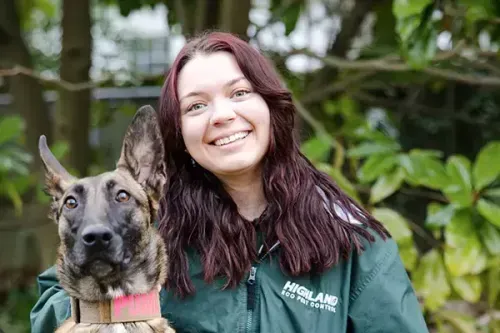 Julia Guyot
Inspector & Customer Service Associate
Hailing from Prince George's county, Julia has been with Highland since 2021. Her favorite part of her job is working alongside Freddy, her canine inspector. Mosquitoes are her number one favorite bug to kill. Outside of work she enjoys true crime podcasts, working out, and spending time with family.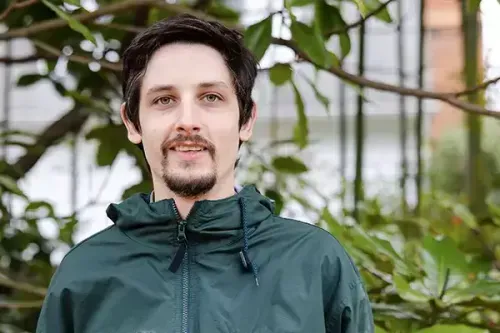 Joseph Donella
Residential & Commercial Senior Technician
Known to some as the bed bug assassin, Joe has been with Highland since 2012, and now serves as our lead service technician. His favorite thing about pest control is learning about bug biology. When not at work you might find him flying drones or fixing something by hand.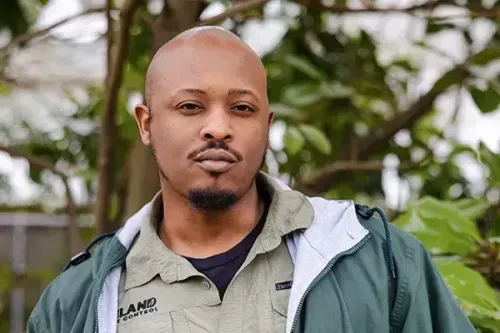 Jerrell
Residential & Commercial Senior Technician
Originally from South Carolina, Jerrell now calls Alexandria home. Jerrell has worked in pest control for many years, servicing commercial accounts throughout the DMV. His favorite pest to eliminate might be fleas, but really there is little he can't take on. When not at work he enjoys reading and spending time with his wife, daughters and pup named Angel.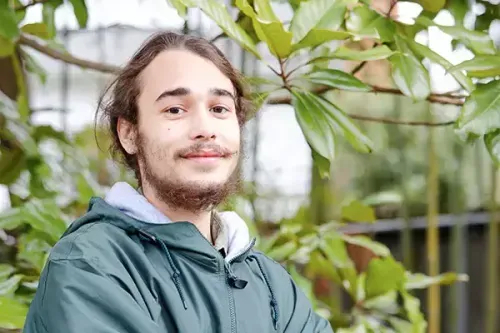 Jonathan
Service Technician & Bed Bug Inspector
Originally from Alexandria, Jonathan now calls Hyattsville home. Jonathan is highly skilled at eliminating bed bugs – with experience doing heat and conventional treatments, and working alongside his canine Simone to detect bed bugs. When not at work he loves hiking, kayaking, and eating Saltenas. (He says you gotta try the ones at the Del Ray farmers market!)
Eco Defense Program
Your Year Round Pest Solution
If you live in the Washington, DC region, you know that pest pressure is constant.
Our Eco Defense Program protects your home year-round by preventing seasonal invaders such as ants, crickets, spiders, rodents, cockroaches, and more.
Let your your home sweet home be pest-free all year.
Starting at $50/month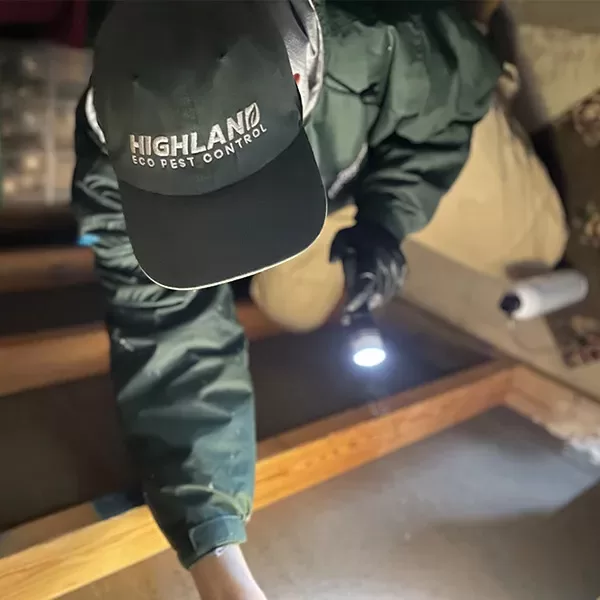 Hours of Operation
Monday: 8 AM–5 PM
Tuesday: 8 AM–5 PM
Wednesday: 8 AM–5 PM
Thursday: 8 AM–5 PM
Friday: 8 AM–5 PM
Saturday: Closed
Sunday: Closed