Jesse Jardim
Founder & CEO
Jesse Jardim has over a decade of experience working in Pest Control. In 2010, he launched Superior Bed Bug Solutions, the first company in the Washington, DC, region focused exclusively on bed bug heat treatment. Jesse is passionate about developing the best and lasting solutions to pest problems. When not in the field or at the office, Jesse can be found strumming a guitar, reading, or chasing his active boys around the playground.
Liz Jardim
Co-Founder
Liz comes to Highland with more than a decade of experience working on environmental issues at various non-profit organizations. Liz is passionate about green business, not just because it's good for people and the planet, but because it's also better business. At Highland, Liz manages business development. When not at work, she enjoys yoga, batch cooking, and hiking with the family.
Sung Park
Service Supervisor 
Sung has been with Highland since 2013 and has served in numerous roles including Inspector, Office Manager, and IT Wizard. Originally from Brazil, Sung now calls Alexandria home. His favorite bugs to kill are ants, but what he loves most about working in pest control is helping people. Outside of work, Sung enjoys photography and maximizing his credit card points.
Joseph Donella
Lead Service Technician 
Known to some as the bed bug assassin, Joe has been with Highland since 2012, and now serves as our lead service technician. His favorite thing about pest control is learning about bug biology. When not at work you might find him flying drones or fixing something by hand.
Deirdre Chadsey
Inspector & Customer Service Associate 
Hailing from Woodbridge, Virginia, Deirdre has been with Highland since 2015. Her favorite part of her job is working alongside Barker, her canine inspector. Mosquitoes are her number one favorite bug to kill. Outside of work she enjoys podcasts, Dungeons and Dragons, and making chainmail.
Manny Reyes
Lead Heat Technician
From Washington, DC, Manny has been with Highland since 2016. His favorite aspect of pest control is supporting clients through traumatic situations. When not at work he enjoys spending time with his family, especially Saturday breakfasts.
Colton Barnes
Lead Heat Technician
From Virginia, Colton has been with Highland since 2017. His favorite part of working in pest control is investigating the root causes of infestations. There is nothing he enjoys killing more than bed bugs. When not at work, he enjoys music, art, and spending time with friends and family.
Matt Sellers
Technician Assistant
Born and raised in Arlington, Virginia, Matt has worked at Highland since 2017. When not at work he enjoys hiking and building computers.
Angel
Canine Inspector
Fiery and playful. Angel never tires of finding bed bugs, and could have a side hustle in chasing down squirrels.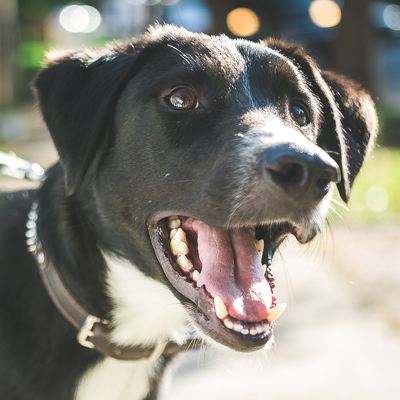 Barker
Canine Inspector
Part lab and part greyhound. This unique mix gives him amazing scent abilities with increased lung capacity allowing him to work at an extremely fast pace. He's also a sensitive soul and will do anything for affection.
Sherlock
Canine Inspector
Don't let his good looks fool you. Sherlock stays on the case until the bed bugs are found.
Van Gogh
Canine Inspector
Like the painter, our Van Gogh is missing an ear. He makes bed bug detection an art.