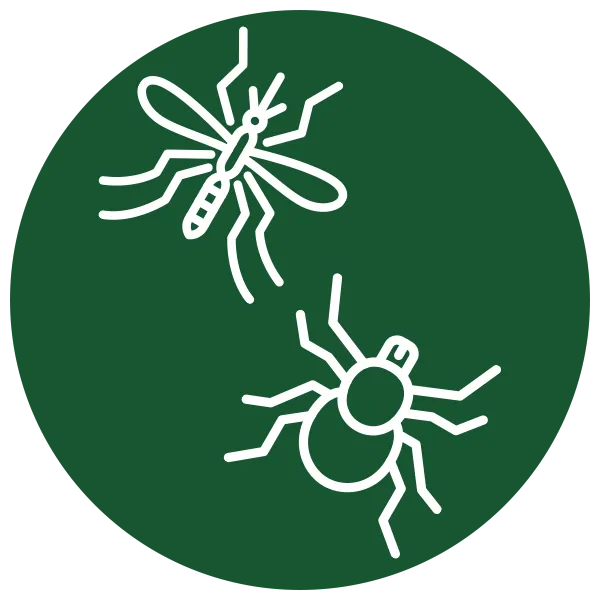 Stop Mosquitoes & Ticks Naturally
Controlling Mosquitoes & Ticks in Virginia, Maryland & Washington D.C.
We Combine Our Tick & Mosquito Control Services
When developing our mosquito control formula for success, we found that the exact same process we use for mosquito extermination also took care of the ticks!
So, we combined our mosquito control and tick control services.
We simplified everything, passing on the savings on to you!
Botanical Mosquito & Tick Services
Our expert mosquito & tick control experts use the highest quality natural mosquito extermination products to deliver results immediately!
With Highland mosquito control services, you do not need to compromise the health of your family and pets with nasty mosquito pest control products to be able to enjoy the outdoors.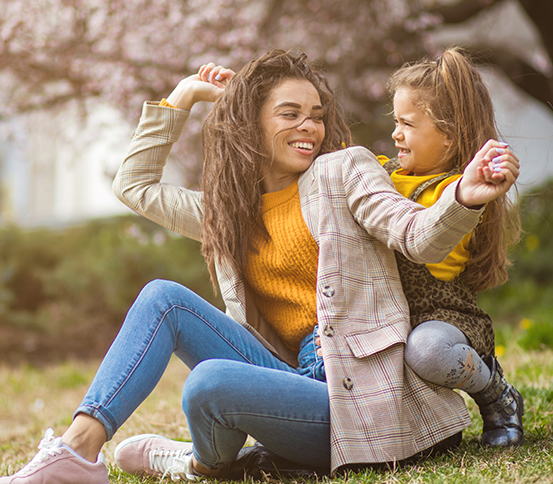 The Highland Way To Controlling Mosquitoes & Ticks
Talk To A Tick & Mosquito Control Specialist Today!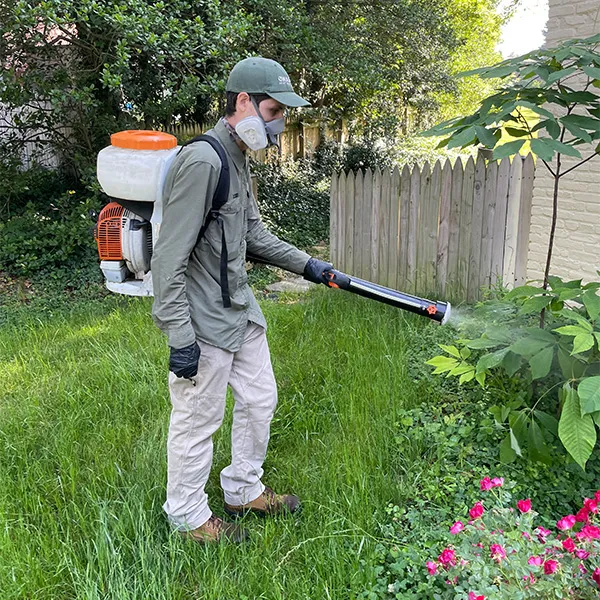 Mosquito Control
1. Find The Mosquito Breeding Areas
To effectively reduce the mosquito population on your property, we will begin by conducting a thorough mosquito inspection to identify potential mosquito breeding sites. This Virginia Pest Control Company has your back!
2. Place Mosquito Traps & Dunks
Traps will then be placed specifically for pregnant female mosquitos to limit reproduction and any standing water will be dumped and stagnant water pools will be treated with eco-friendly mosquito dunks.
3. Natural Mosquito Control Treatment
Our mosquito control experts spray a fine mist on all the foliage, trees & grass with our botanical all-natural mosquito control products exterminating the existing mosquitoes and repelling any new mosquitoes.
Tick Control
Our organic mosquito control treatment exterminates the ticks as well.
This mosquito and tick control service also repels any new ticks from re-infesting your yard.
Ticks don't stand a chance!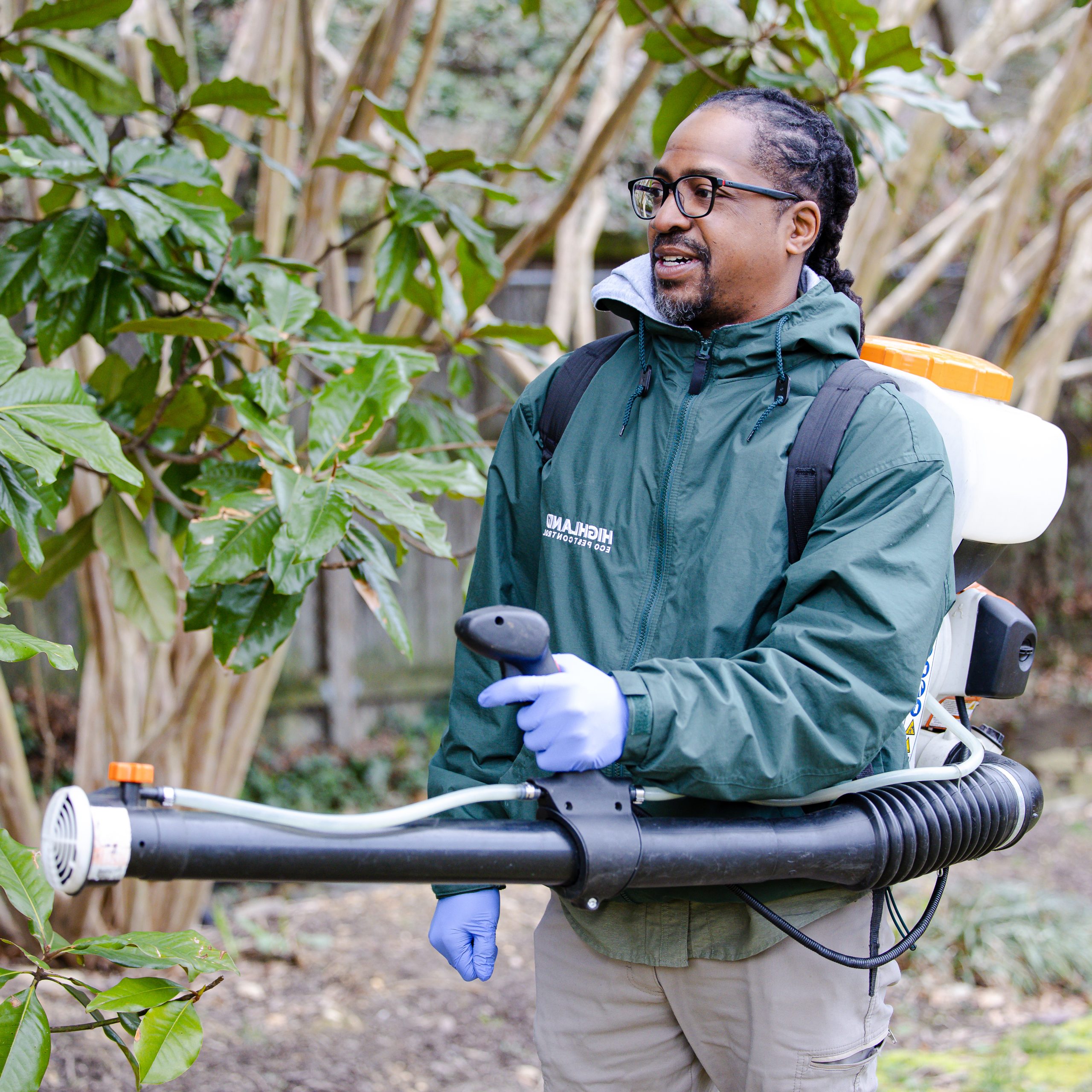 Most Common Mosquito Breeding Sites
Mosquitoes Love To Lay Their Eggs In Stagnate Water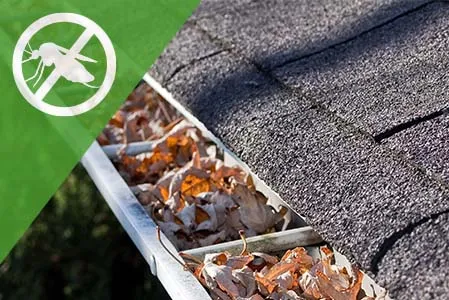 Clogged Gutters
Clogged gutters are one the most overlooked mosquito breeding grounds.
Gutters are mostly out of sight where mosquito larvae can be kept safe. Keep those gutter clean!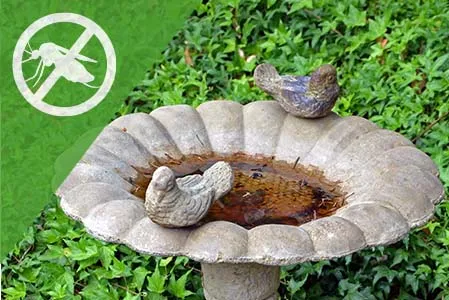 Bird Baths
The beautiful features in your yard can become a mosquito cesspool.
The best way to avoid allowing mosquitoes is to replace the water daily.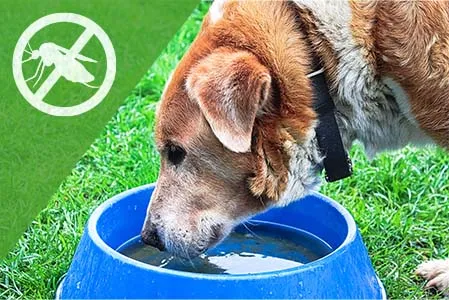 Pet Dishes
Keeping your pet's water dishes fresh make your pest happy, but also the rest of your family.
Mosquitoes will reproduce in pet dishes if old water is not dumped out daily.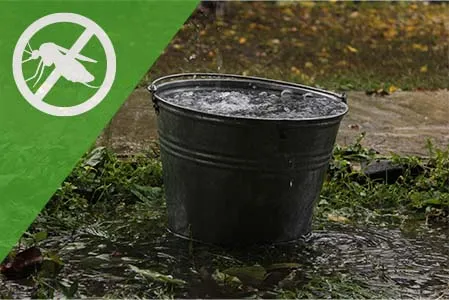 "Empty" Containers
A single water can or bottle can be responsible for thousands of mosquitoes.
Cans, bottles, toys or buckets left our in the rain can attract and propagate mosquitoes like crazy.
Tick & Mosquito Treatment Specialists
When it comes to efficient mosquito & tick treatment, your search ends with Highland Eco Pest Control. Our team comprises highly skilled pest control experts who possess the expertise to effectively eliminate mosquitoes and ticks from your property and minimize future populations. Utilizing safe and eco-friendly techniques, we guarantee that you and your family can relish your outdoor spaces without the nuisance of tick or mosquito bites. Reach out to our knowledgeable mosquito & tick specialists today to book your tick and mosquito treatment and reclaim your yard from these pesky insects!
Get Your Yard Party Ready!
Hosting an outdoor event? Don't let mosquitoes or ticks spoil the occasion. Our event mosquito control service is your solution. Our skilled mosquito specialists will administer effective mosquito control treatments prior to your event, ensuring a mosquito-free environment. Rely on us to assist you in crafting a pleasant and uninterrupted atmosphere for your guests, where they can enjoy the occasion without the annoyance of mosquito bites. Count on our expertise to keep the fun going, mosquito-free.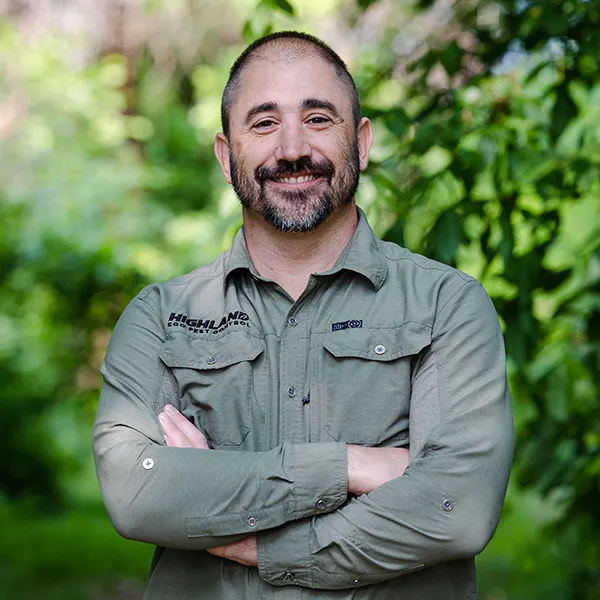 "Would highly recommend. Very professional and understanding staff. Everyone in the office has been wonderful to work with and our technician, Jerrell is the best!! It's hard to find a good company that you can trust that will take care of you & do a good job – look no further!!"
Victor G. – Google Review
Eco Defense Program
Your Year Round Pest Solution
If you live in the Washington, DC region, you know that pest pressure is constant.
Our Eco Defense Program protects your home year-round by preventing seasonal invaders such as ants, crickets, spiders, rodents, cockroaches, and more.
Let your your home sweet home be pest-free all year.
Starting at $50/month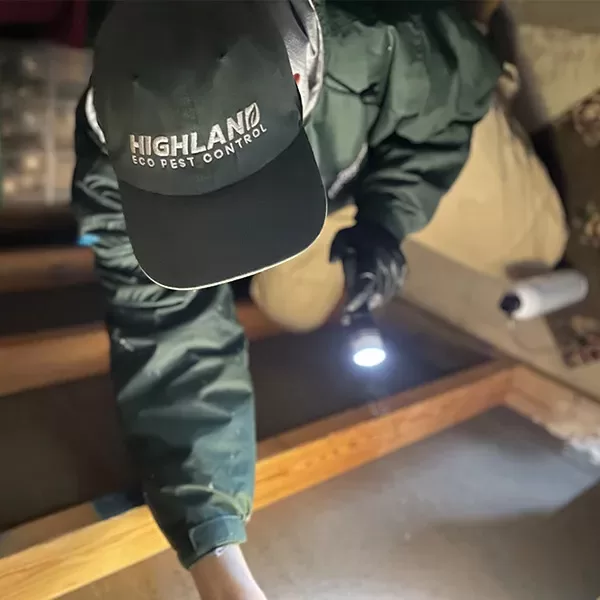 Hours of Operation
Monday: 8 AM–5 PM
Tuesday: 8 AM–5 PM
Wednesday: 8 AM–5 PM
Thursday: 8 AM–5 PM
Friday: 8 AM–5 PM
Saturday: Closed
Sunday: Closed